WHAT CAN YOU DO IN ONE DAY IN CALIFORNIA -THE HIGHS AND LOWS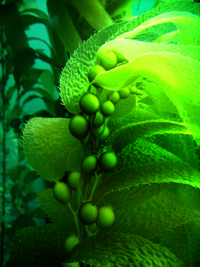 As the vacation times approaches us, people spend a lot of money to get away from California, while others from other parts of the world spend equally as much to come here.
I decided that instead of going away this year, I will explore the things others come to California for. I challenged myself to see as much of this place, as I can in one day. I climbed as high as 11.499ft and dove as deep as 100ft. I endured 102 F in the desert and 52 F at the Pacific Ocean. All in one day.
My day started at 6.00 am sipping my soy latte as I have left Los Angeles with my boyfriend, who I convinced to join me for this adventure. The sun was already up and the freeway was quite busy to my surprise. About an hour later I started to see the white windmills spinning tirelessly in the desert, and the temperature warmed up quite considerably.
By 8.30 am we were at Palm Springs at the foot of the Aerial Tramway station at 2.643 ft, ready to start our adventure to the wilderness. While I looked around, my eyes met Vic Heise and Cliff Torrance, whom looked like rangers to me as they tied their hiking booths and put their hats on anticipating the hike ahead.
After $21 and 15 minutes ride on the Aerial Tramway we elevated to 8.516 ft. We were hiking for about an hour, talking with our newly made friends Vic and Cliff, who were there to train themselves for the Sierras.
We learned more about the mountains during this time than I learned in my geology class. They showed us how to spot the Ponderosa Pine Tree that smells just like vanilla from up-close. Also, if you came to the hike unprepared like we did, you can eat the skunk cabbage that grows all over the forest.
After an hour and a half hike we admitted that we came like city people would, without food and with one small bottle of water, so we turned around and headed back to the Aerial Tramway station and ultimately for something to eat. We found some food at the station, but I would not recommend that you eat there unless you want to spend $35 on two sandwiches and sodas.
At 1.00 pm we descended back to the desert and headed to the ocean. On our way we stopped at Cabazon, where the Tears for Fears recorded their song, "Wants to rule the World" with the giant dinosaurs and admired as little kids in Darthvader outfit became speechless at the sight of the giant pre-historic animals.
After a heat shock of 102 F at the desert, we welcomed the relatively cooler air (85 F) when we reached the 110 freeway. We arrived to San Pedro Harbor and boarded our boat, the Sea Bass at 3.00 pm and our adventure continued.
One hour boat-ride to Catalina Island seemed minutes to me, as I was busy photographing the dolphins playing with the waves that our boat generated. We jumped into the water at Indian Rocks, and dove trough the amazing kelp forest. By the time we reached 100 ft, the temperature cooled down to a 52 F degree.
The water is on the chillier side at the Pacific Ocean due to the currents from Alaska, but that is the very reason why it is so nutritious. We encountered with seals, bat rays, moray eels and horn-sharks during our dive. California diving is one of a kind. No surprise that people come here from all over the world.
By 7.30 pm. I was on my way home driving trough Los Angeles Downtown. I felt exhausted and filled with great memories. I saw the highs and lows of California and I truly enjoyed it. It took one day, 50 F degrees in temperature change, 11.599 ft in elevation change and about a hundred bucks in finances to see why others want to come to California.
Written by Szilvia Gogh, California. Photo Credit: Szilvia Gogh